Hey everybody!
Our annual tradition is here yet again: this wonderful time where we gather a list of all our favorite games we played this year!
It might seem like the ordinary list to some, but it's actually a really big deal for us, since… as Game Developers, we don't really have time to play that many games while you're making your own. So, this list is our way to share a list of recommendations to try over the holidays, one of the only real free time we get every year, but it's always our way of spreading our love for all these awesome experiences our peer have created for everyone to enjoy!
If you have any recommendations you'd like us to check out during this holiday season, please share your favorite game you played this year to our Discord, Twitter or Facebook !
Now, without further ado, let's dig into the Games We Loved in 2021!
---
Games We Loved In 2021
Cozy Grove
"A charming relaxing game, cute art style and interesting story! Similar vibes to Animal Crossing and Spiritfarer ( 😉 hehe) in terms of gameplay and storyline."
– Annie-Claude, QA Lead
Cozy Grove
Spry Fox
Steam | Switch
---
Deathloop
"…I am only now fully realizing the true potential of Arkane Studios's games. I loved all Dishonoreds, with the atmosphere, the mechanics, the amount of freedom they give you. Deathloop is effectively a Dishonored game. Sure, it's a bit linear, but that's just what you get if you only play to finish the story. It is a sandbox for you to do all kinds of weird stuff in. Find new ways to kill people, new secrets, new paths, etc. I've finished the game only once, but now, in hindsight…"
– Cem, QA
Deathloop
Arkane Studios
PS5 | Steam
---
Valheim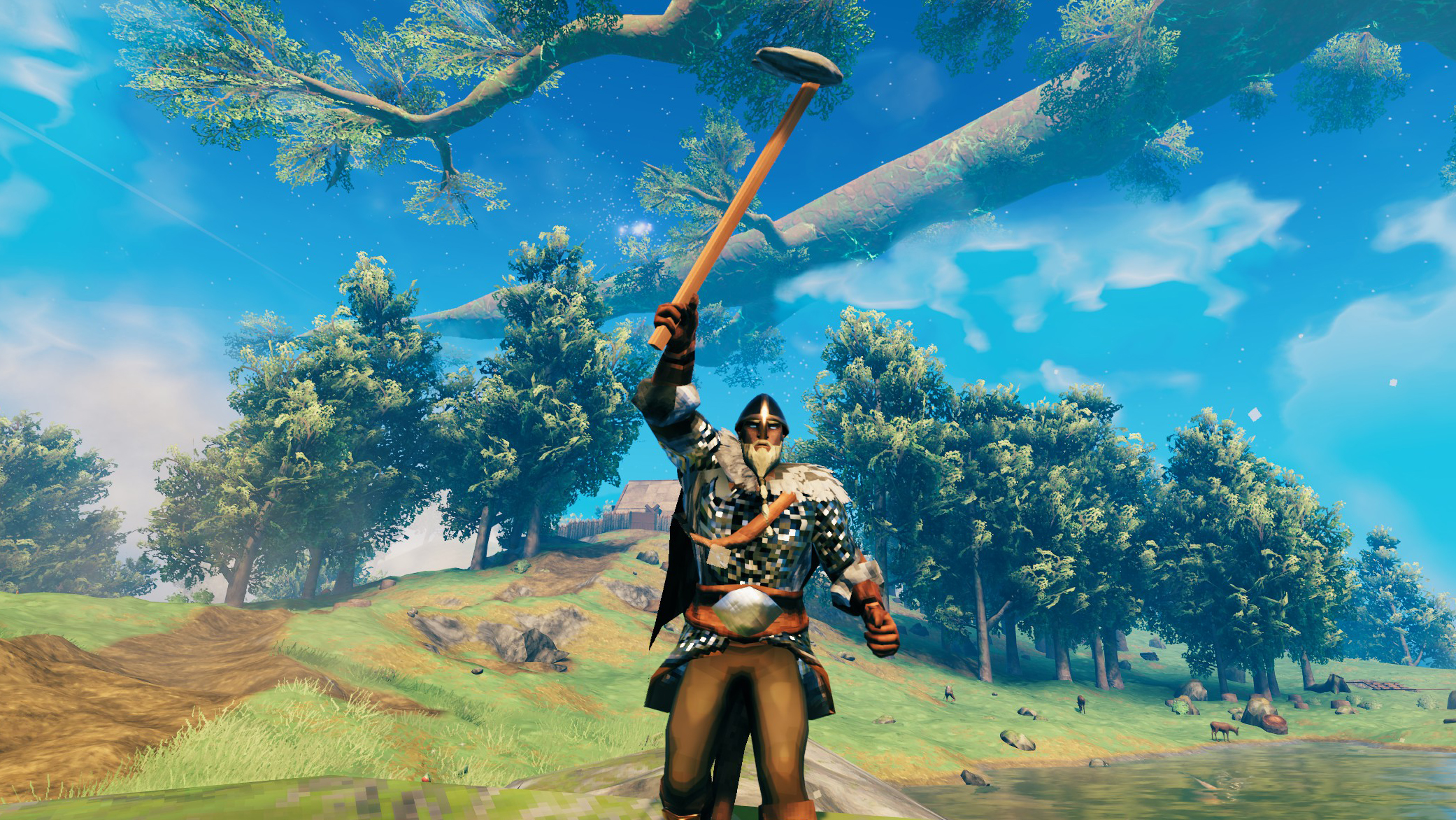 "Crafting and survival game! You will build houses for hours. A nice multiplayer game where you can create Viking cities and fight monsters with your friends!"
– Éliane, Programmer
Valheim
Iron Gate AB
Steam
---
Solar Ash
"From the first trailers I was already caught by Solar Ash art direction.
I recognize the minimalist yet cryptic universe of Heart Machine, with the thrilling ambiance of Disaster Peace.
I love how indies seems to reappropriate the open world genre in a more humble and precise way; it's vast enough to give a strong sense of exploration yet small enough to feel controlled and not filled with uninteresting collectables and Fedex quests.
With her "void-tech-roller-blades" and grappling hook, Rei can travel fast and it's always a pleasure to go from one point to another. The level design and enemies use our small set of moves very well, and with the great absence of detailed map and GPS I really felt lost in a good way.
Solar Ash is mysterious but not trying to throw too much lore in your face, it's well crafted and just elegant. I love it!"
– Nathan, Lead Animator
Solar Ash
Heart Machine
PS4 | Epic
---
Ruined King: A League of Legends Story
"While an amazing game on its own, it masterfully expands the universe of League of Legends through solid turn-based combat and great character interactions. It has a lot to offer even if you aren't familiar with the universe of Runeterra… and if you are, then it manages to do the unthinkable: salvage the Ruined King storyline!"
– Med, Community Manager
Ruined King: A League of Legends Story
Airship Syndicate
Switch | GoG | Steam | Xbone | PS4 | Epic
---
Diablo 2: Resurrected
"Nostalgia fest or pure dopamine casino loot excitement? It was awesome to log on and see a bunch of highschool friends all playing together. D2:LOD is still the king :)"
– Will, CEO
Diablo 2: Resurrected
Blizzard Entertainment
Battle.net
---
Eastward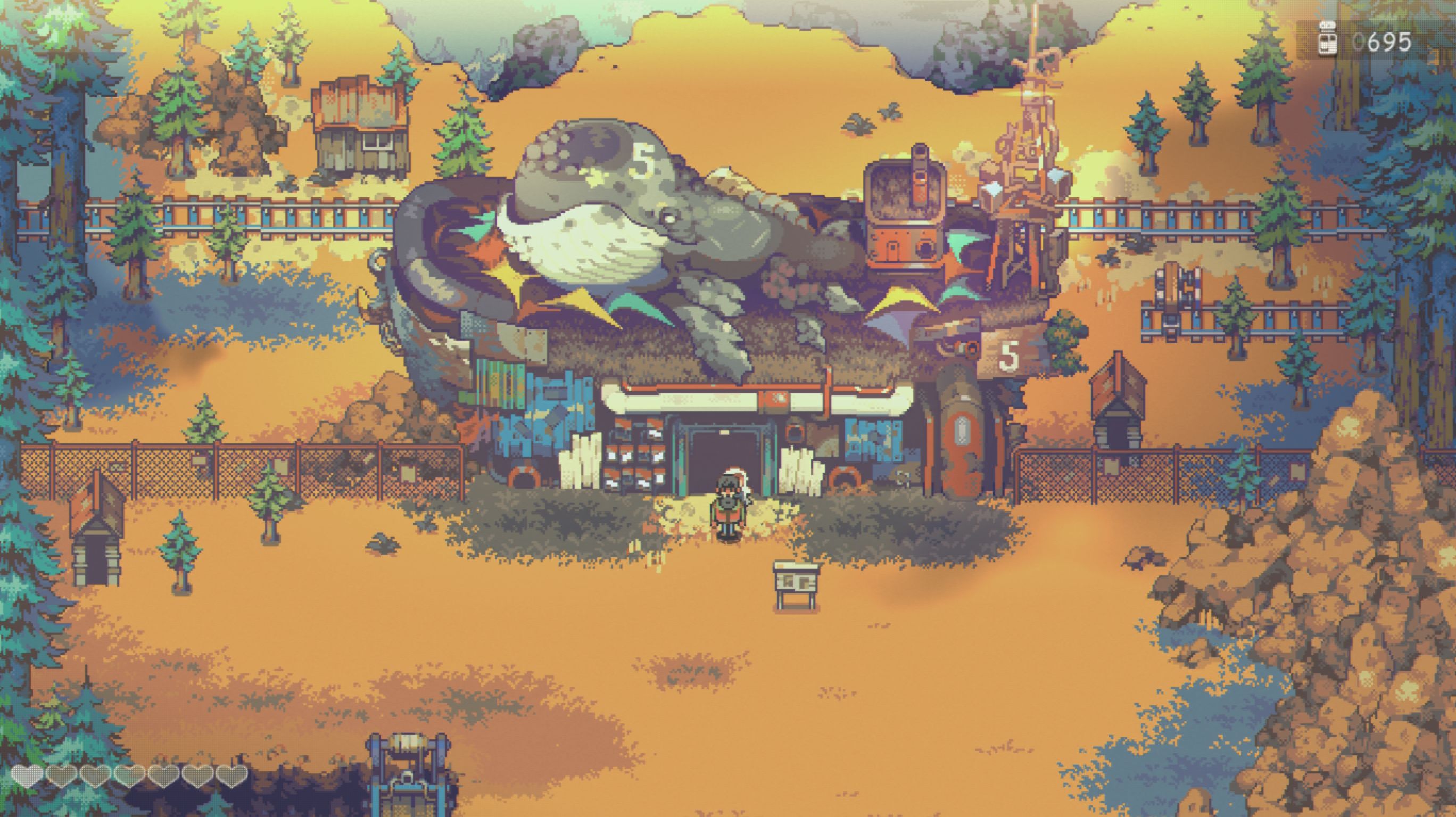 "The mood of this game was particularly memorable, this was contributed by the awesome pixel art artstyle, its impactful music and its mysterious story.
I especially love how every characters were well-written, making them memorable, the relationship father/daughter the heroes share and the contrast between their own personalities works really well."
– Aline, Artist
Eastward
Pixpil
Steam | Switch
---
Returnal
"It's beautiful, great gameplay loop, the mystery around it kept me intrigued. Go play this !"
– Nico, Producer
"Never quite did make it to the end of this glorious eye-candy, but I surely did enjoy it kicking my ass for a hundred hours or so."
– Rodrigue, Communication and Marketing Director
Returnal
Housemarque
PS5
---
Guilty Gear Strive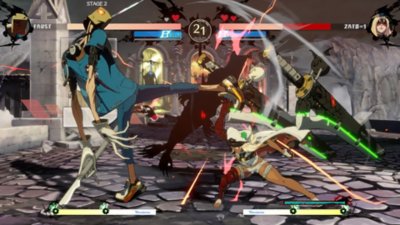 "Is this real life?
Like, how can Arc Sys' can make 3D models look that cool?
I got into fighting games years ago because of animation. I was looking for references and (like a whole bunch of animators I guess) came across Street Fighter 3.3 footages. But Guilty Gear got this snappy over the top energy; they keep finding unique gameplay for their characters, to the point it almost feels like playing a different game when switching. Their inventive strong posings are a great source of inspiration to me and with Strive it was also a good time for them to refine their complex mechanics into something way more accessible yet still deep.
I hope I'll be able to share it with others here!"
– Nathan, Lead Animator
Guilty Gear Strive
Arc System Works
Steam | PS4
---
Gunfire Reborn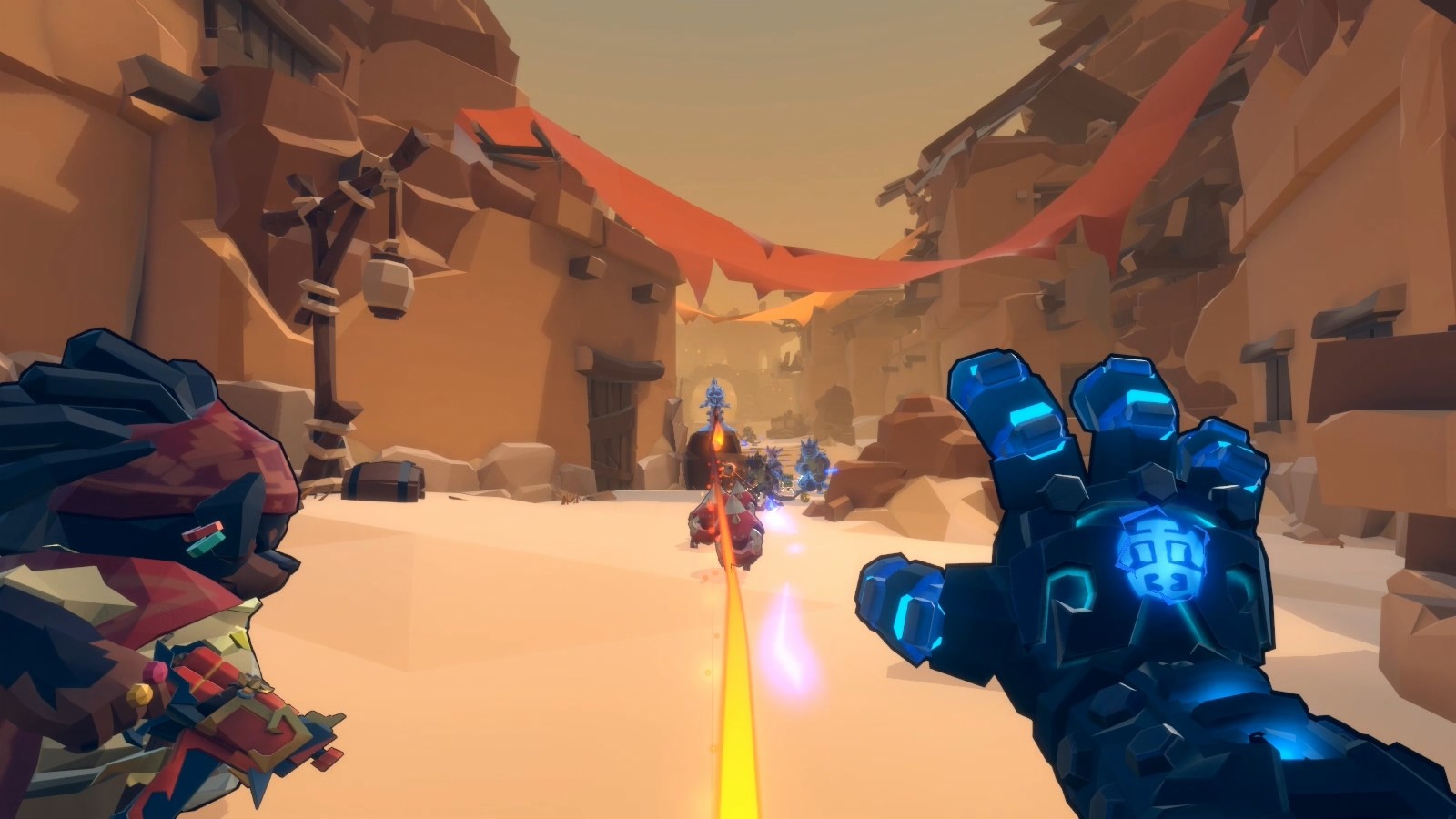 "I suck at writing stuff so I stole this Steam review from HowlingLotus because he has Lotus in his name:
"Gunfire Reborn is a roguelite that mixes FPS and RPG elements. Each hero has unique abilities, passives, and roles. You can play solo or with up to three others (4 players max) and the experience feels better with others in my opinion. Each run is procedurally-generated and you will learn patterns overtime. A typical run will see you collecting goblets to fill out your skill trees, scrolls to power up various aspects of gameplay, and improving your weapons.
The developers have been very active since release with adding more into the game, balancing everything related to heroes/skills/scrolls/weapons, bug fixing, and overall listening to the community. The first year has been quite the adventure and I am looking forward to what they do next and onward.""
– Dudu, Platform Specialist
Gunfire Reborn
Duoyi Games
Steam
---
Halo Infinite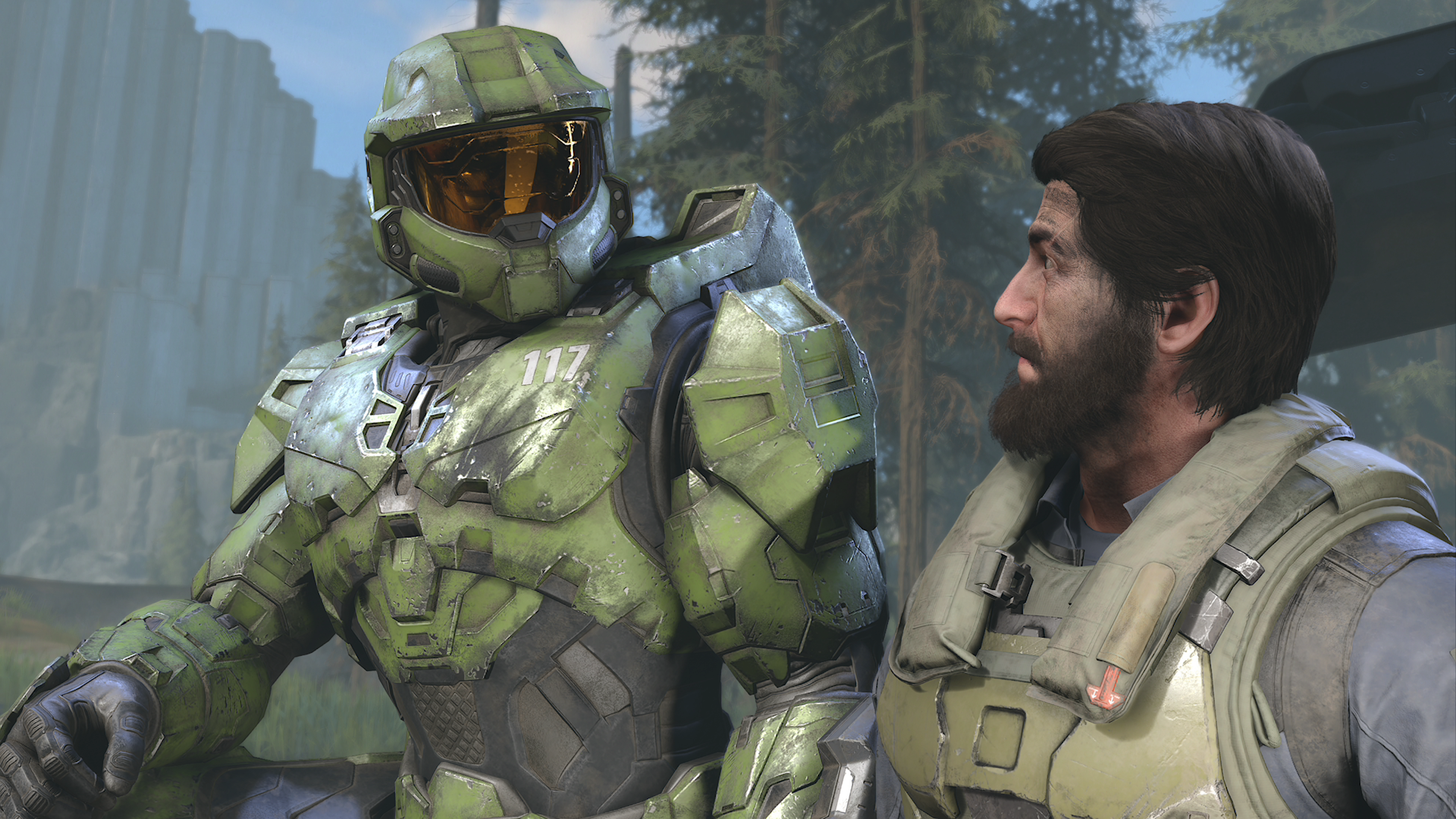 "The Campaign is the best Far Cry I've ever played.
As for the Multiplayer, as weird as it might sound, I played Destiny before I ever played Halo. I found how different but similar Halo Infinite feels to what I'm used to. The movement is fun, my Spartan feels really clunky but in a good way. (I guess chunky?) There are countless opportunities for real hero-moments. (Capturing a flag on a Warthog will never be not cool.)"
– Cem, QA
Halo Infinite
343 Industries
Steam | Xbone
---
Nier Replicant
"Having never played the original and only knowing the series from the FFXIV Nier raids, I was super hyped about a remake to finally get the chance. The game is beautifully done with an amazing soundtrack and incredible performances from all the voice actors. The gameplay and fighting is a lot of fun and Yoko Taro continues to sucker punch me in the gut every time."
– Sarah, QA
"I cry."
– Cem, QA
Nier Replicant
Cavia
PS4 | Xbone | Steam
---
Let's Build a Zoo
"This game made me forget any other games I've played this year. I'm too obsessed with my zoo! (help)"
– Esmé, Programmer
Let's Build a Zoo
Springloaded
Steam
---
Loop Hero
"A deceptively addictive deckbuilding roguelike that will suck you in for hours on end if you're not careful."
– Rodrigue, Communication & Marketing Director
Loop Hero
Four Quarters
GoG | Steam | Epic | Switch
---
Metroid: Dread
"Metroid games are great if you are into doing QA testing. Until you get the hang of a boss fight, you have to do it over and over again. Eventually though, everything clicks and you perform the perfect ~dance~. The final boss fight is one of the most fun encounters I've had in a video game."
– Cem, QA
"The return to the 2D Metroid was a surprise, but a welcomed one. It's face pace tight gameplay will prove to be addicting, you'll want to binge through it in one go! (As I did)"
– Med, Community Manager
Metroid: Dread
Mercury Steam
Switch
---
It Takes Two
"OH MY GOD! What else can I say? Seriously, this game is so well crafted. I've loved Hazelight two previous games (Brothers & A way out) and they just did it again. The game is visually stunning, the story is just incredible and their gameplay should be use to teach how to make a good level-design in a game. Hands down the best game this year! (no surprise they won it!)"
– Fern, Design Technical Director
"Consistently, brilliantly entertaining gameplay – some of the best couch co-op I've ever experienced."
– Rodrigue, Communication & Marketing Director
It Takes Two
Hazelight
Xbone | Playstation | Steam
---
Inscryption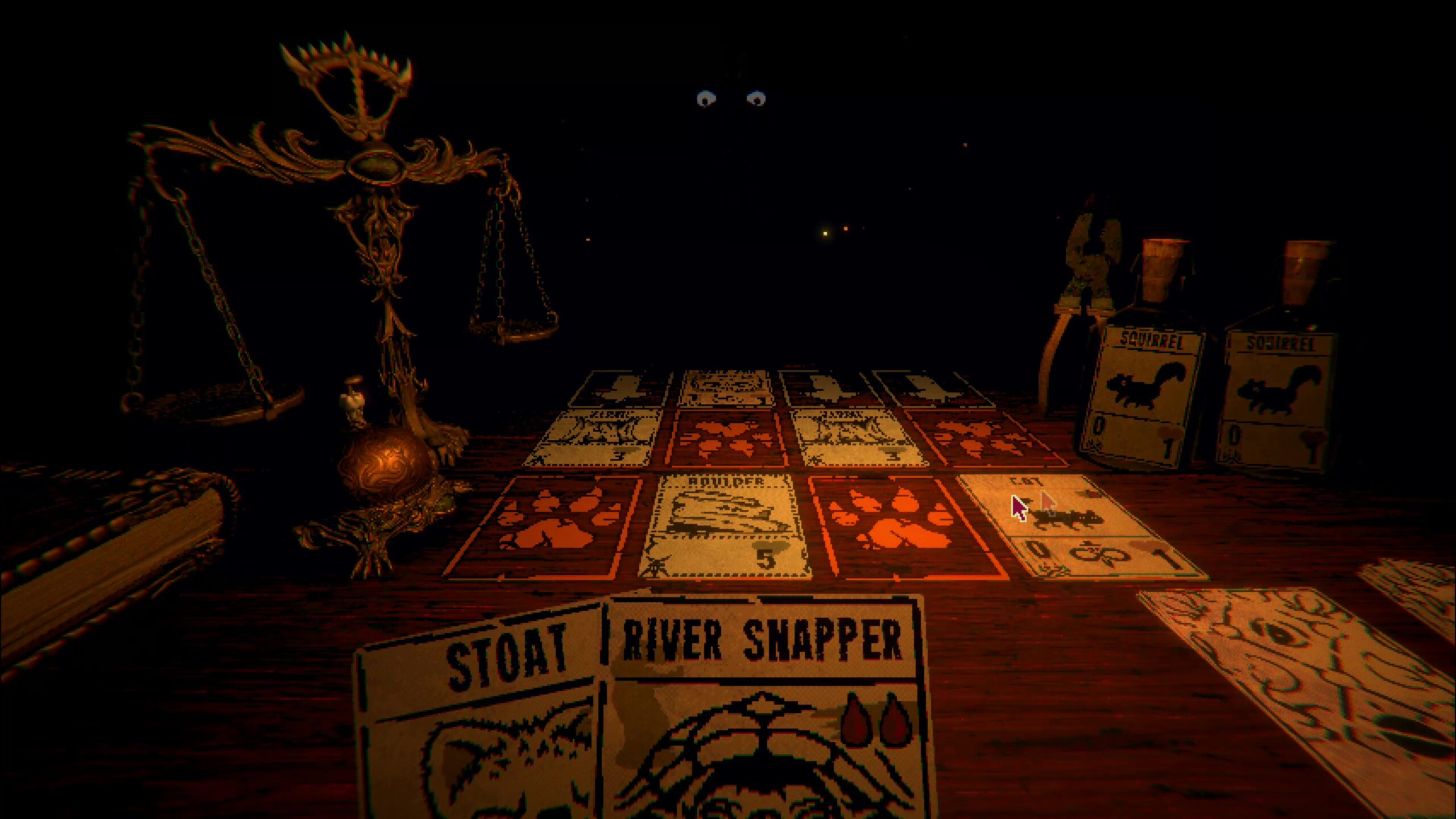 "Strong base card/roguelite gameplay on top of a fascinating atmosphere and narrative."
– Alex M, CTO
"Because bewilderment and confusion are the only emotions that I still can feel strongly."
– Alex T, Level Designer
"A game that plays with genres or conventions will always have a sweet spot in my heart. I think Inscryption fits that idea of constantly subserving expectations. Complete with an incredible sense of atmosphere and mysteriousness, it stands out as a singular experience this year and a game I think about when I'm not playing it."
– Maxime, Level Designer
Inscryption
Daniel Mullins Games
Steam | GoG | Epic
---
That's all folks! Hope you've enjoyed this list of all our favorite Games we Played in 2021!
Don't forget to share your 2021-favorites to our Discord, Twitter or Facebook !
Cheers,
– Med and the Thunder Lotus Team
Looking for more recommendations? Check out our list for 2020!