Happy Holidays from the Thunder Lotus family!
Hey everyone,
As this year draws to a close, I figured I'd take you on a journey back through memory lane and reflect on the… eventful year that was 2020… but first, I want to extend my deepest and most sincere gratitude to each and every one of you, who have supported us over these last twelve months and gave us the strength in face of adversities, and made this year truly unforgettable.
You're the best darn community we could've ever hoped for! 🥰
---
To celebrate the holiday season, we'll be partying in style with huge discounts on all of our games, including Spiritfarer.
Oh, you're interested in picking up all of them? We actually have the Thunder Lotus Collection on Steam, with an extra -10% discount when picking up all the games!
With deals this craaaazy, it'd be insane not to share! Now onto this year's recap!
---
Start of 2020 – Winter
We started the year strong with a small event called… PAX East, where we got to meet so many of you… in person! Still wild to think we used to gather in large groups…
I actually still have pleasant dreams about how comfy this rug was, as some of you have pointed out.
PAX East was actually the last time we'd be able to showcase our game in person. While the pandemic wouldn't actually start for another couple of weeks, we did our best to avoid the "PAX Plague" by bringing around 1500 earphone covers, and roughly as many wet wipes to clean the controllers. We actually managed to run out of both midway through the last day of PAX.
We're still happy to this day about how amazing the event was, thanks to all of you and (most of all) to our volunteers: Greg, David and Joe! 😄
Proud, with an award in hand and a couple of awesome articles under our belts, we drove back to Montréal to continue working on completing the full game.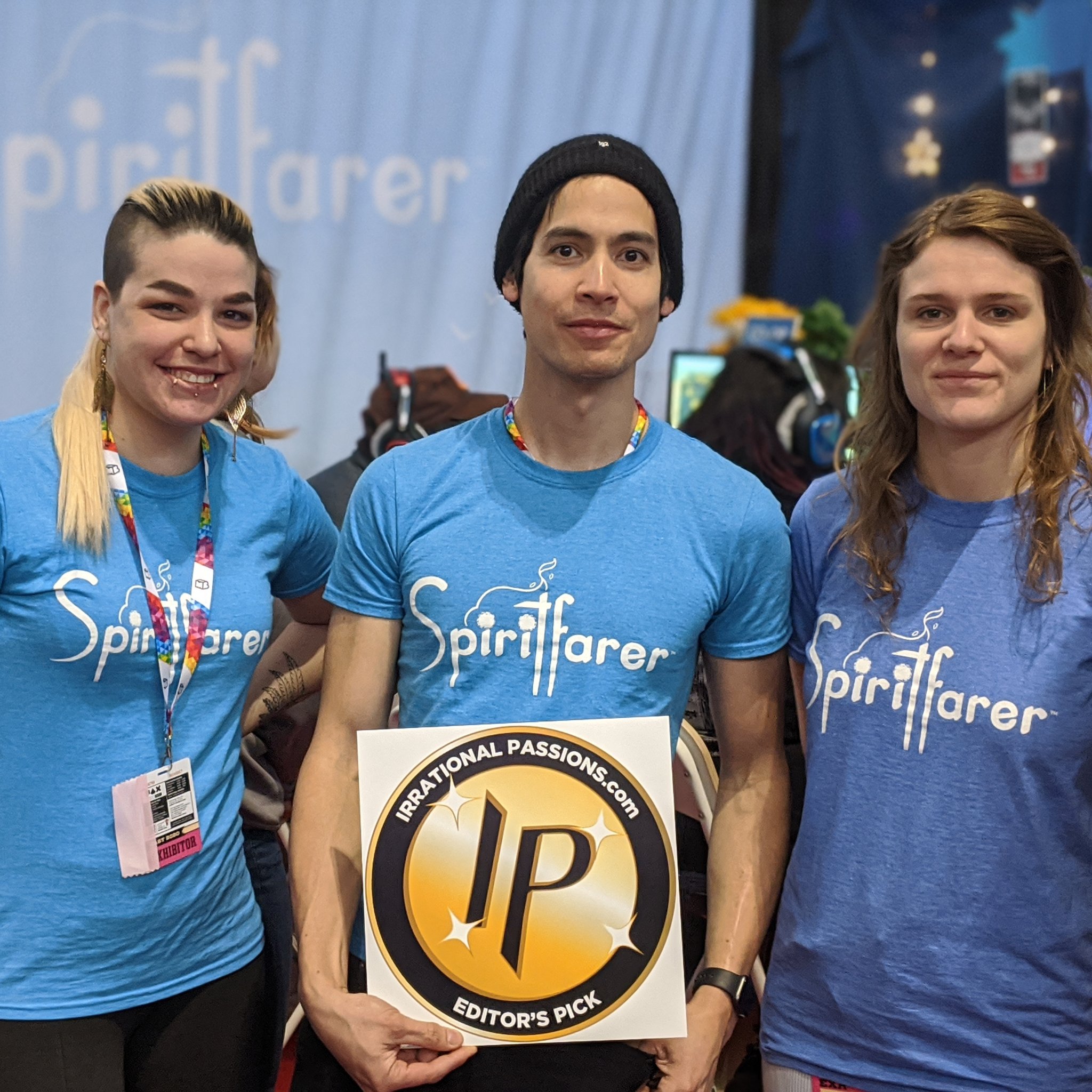 ---
Spring
As the pandemic started and before everything started closing down, we took the utmost precaution and moved to working remotely, and to help everyone remember to wash their hands: we asked Atul for help!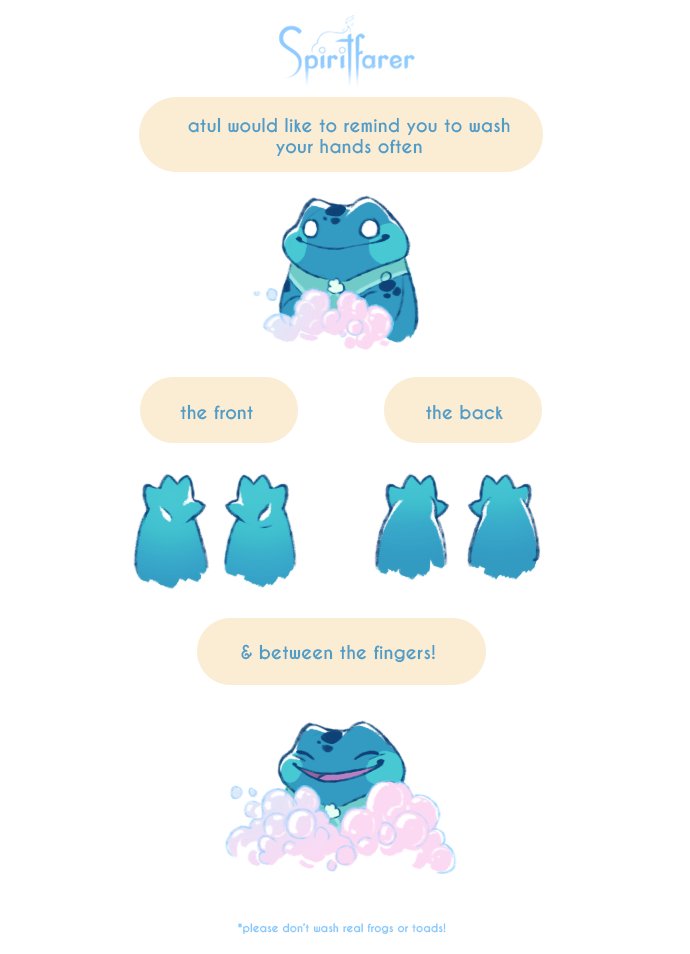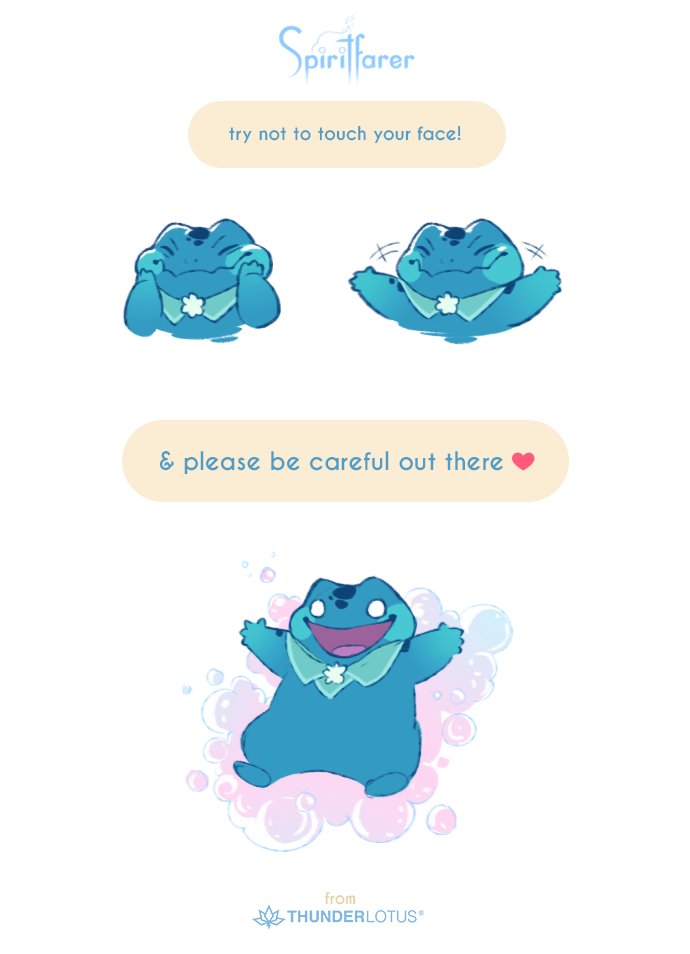 With our plans steadily moving forward and Spiritfarer being steadily on track, we got the opportunity to release both of our previous titles, Sundered and Jotun, to Stadia.
---
Summer
It was at that point that we realized that the pandemic would be here to stay and that we'd have to release Spiritfarer remotely. While we were slightly bummed out, our wonderful partners at the Knights of the Light Table surprised us with the finished version of our animated trailer.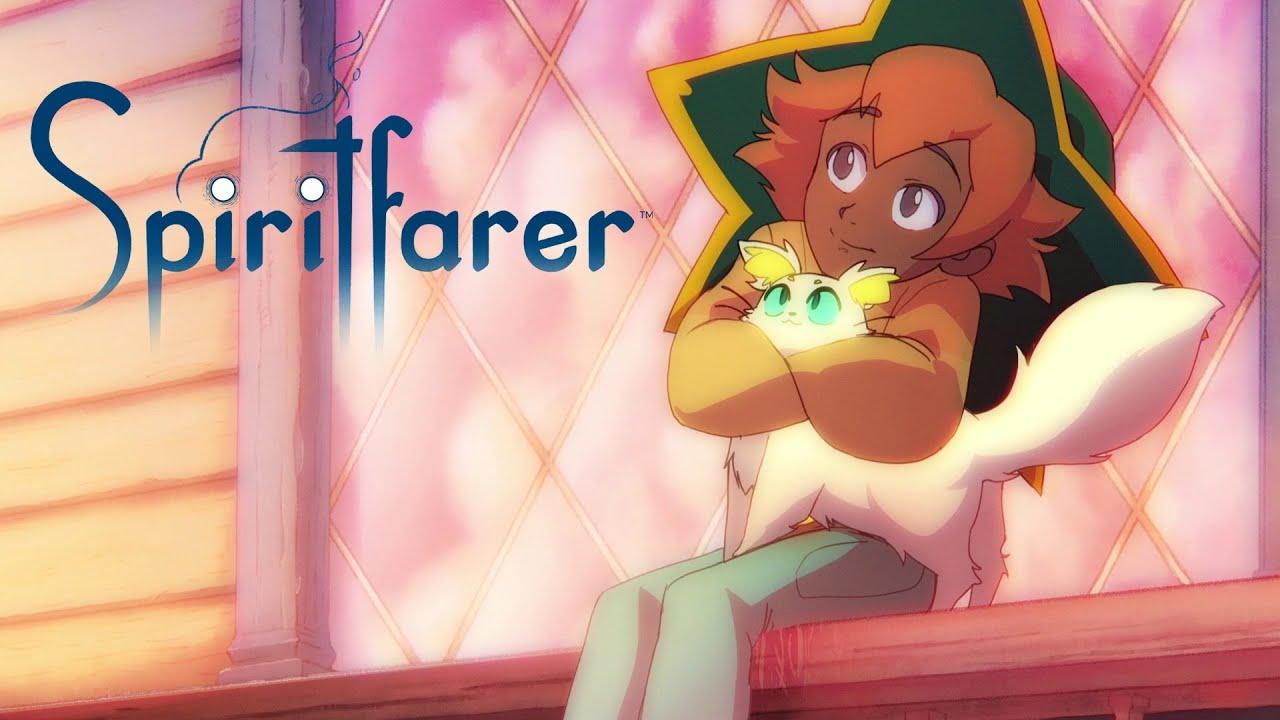 Reinvigorated, we worked with all our strength to get all the builds ready for publication, before our target date for release: Nintendo Indie World, on August 18th 2020.
When the day finally arrived, we were ready and we surprised the world by dropping the game live now! Proud with what we've just accomplished, we were met with thunderous applause from a rapidly growing community, a community that was built on inclusivity and respect. 😊
We really couldn't be happier!
---
Fall
When the spooky season rolled around, Stella & Daffodil got all dressed up to celebrate!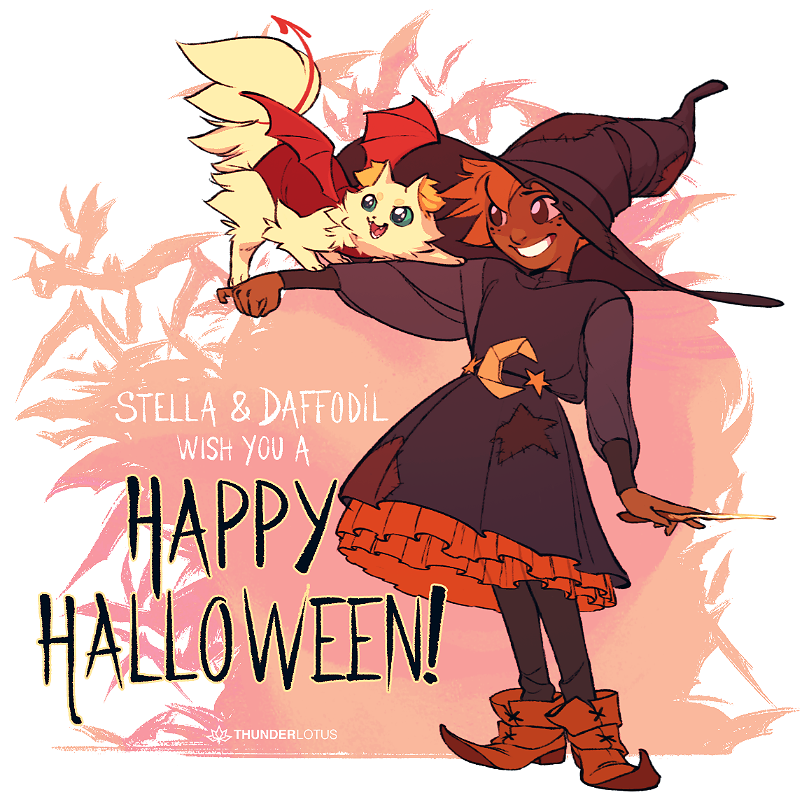 In the meantime, we worked on resolving most of the issues in Spiritfarer, and we pushed out a patch containing all these languages!
---
End of 2020
We mostly continued working on minor fixes, and slowly prepared everything we need for 2021.
As 2020 draws to a close, we are eternally grateful for all the happiness and support you've all brought to us.
To celebrate, Max LL, our wonderful composer, published the official sheet music for Stella's Departure.
We also decided to give some love back by publishing a list of all our favorite games we've played this year. Curious what to do during the holidays? Try some of these games out, they're worth the detour!
---
What's the plan for 2021?
To get ready for next year's development cycle, we actually opened up our discussions to you all earlier this month. We shared our ideas and accepted any and all of your suggestions. Then, you voted on what interested you for additional Spiritfarer content.
While we haven't fully tied the knot on all our plans for next year, we were really happy with your suggestions and comments! We'll let you know what we'll be doing with your suggestions in early 2021, so stay tuned!
We also actually have a lot of exciting new plans, that are not just inside Spiritfarer, coming next year! So, expect a lot of amazing things coming from us, some of them might even be physical… wait did I just hear merch? You'll have to wait and find out 😉
If you want to stay up to date with our news, I highly recommend you sign up for our mailing list, if you haven't already!
---
Well, that about wraps it up for today. So much has happened, it genuinely feels like multiple years have passed, yet here we are… at the doorstep of 2021. Thanks again for making this year so special!
Stay happy, stay healthy, and I wish you all a jolly good Holiday Season & a happy New Year!
See you in 2021!
Cheers and lots of love,
-Med and the Thunder Lotus team